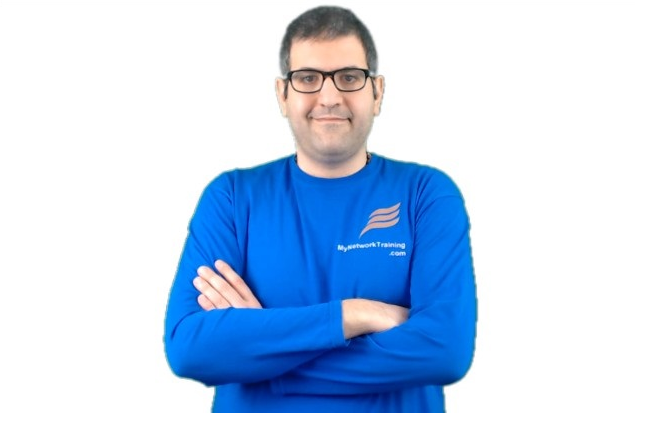 Hello everyone. My name is Maher Haddad, Founder and main author of MynetworkTraining.com. I have a very long experience in the IT sector. I hold a Bachelor degree in Computer Communications and a Master degree in Computer science.
I work as a trainer and I hold the following certificates: CCNA, CCNA Security, CCNA Voice, CCDA, CCNP R&S, CCDP, Microsoft MCP, Microsoft MCSA , MikroTik MTCNA & MTCRE, MTCWE, MTCUME, MTCTCE, Huawei HCNA, CWTS, LigoWave NFT engineer, LigoWave DLB Engineer, GVF Level1, GVF level2, GVF Level3 and much more.....

My experience in IT goes to year 2003 and I have been working all my life for international Internet Service Providers (ISP's) in different countries in the world.
My mission is to teach you courses from different vendors in the simplest way possible. There are many books in the market teaching you IT courses, but it can be a challenge to understand topics from books especially for beginners. For this reason, I have designed this website to help you in learning IT courses from different vendors.

I hope you will enjoy watching my courses.